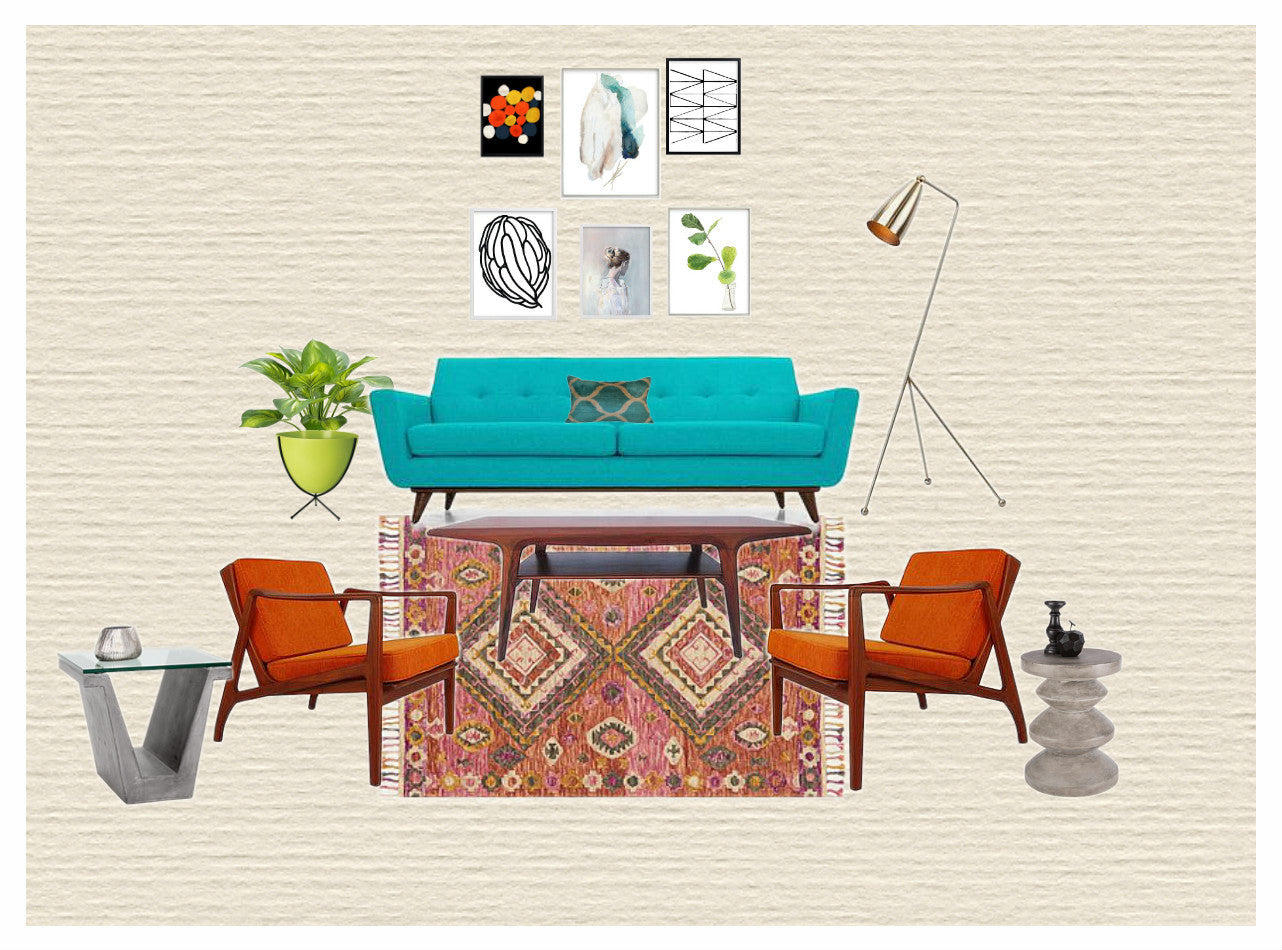 Mid-Century Modern inspiration for your living room
Mid-Century style is so popular here in Southern California for good reason- its clean, simple lines pair well with sea breezes, palm trees swaying, and the bright sunshine we get year round! If you were a fly on the wall of our showroom you'd hear us saying often "I need that sofa we just got in." "Look at the gorgeous lines of that chair." "Let me call my wife real quick if I can buy this." 
We've rounded up pieces from Old Bones and art from Minted.com and styled them in a way we hope will get you inspired for your own living space. Click below to shop.
Click to shop: Sofa, rug, coffee table, Mitchell side chairs, concrete round side table, concrete geometric side table, bullet planter, Lucille lamp, art from L-R: All from Minted.com Unity, Advection, Visionary 2, Affiliation, Linger, Clipping